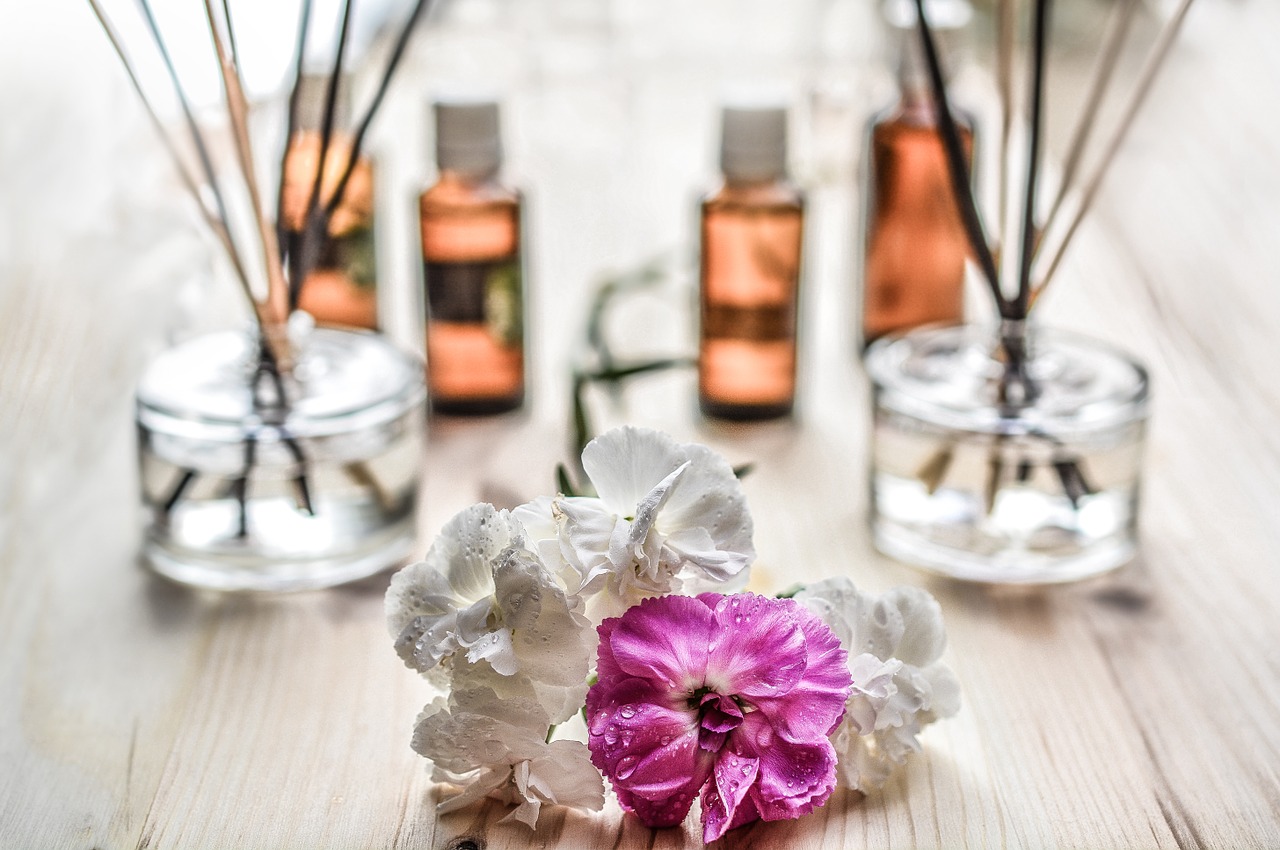 Different scents in the world around women create a wide array of reactions within them. From the simplest response to the thought-provoking reaction, the responses their bodies have to scent-related stimuli can make a huge difference in the way they live.
How do fragrant scents cause women to change the way they behave? Specifically speaking in terms of this, an entire medley of triggers can lead to variations in their behaviour. They can experience the subtle aroma, the overpowering perfume, and everything in between from whiffs to tangs to smells to bouquets and come away with something new and different each time.
If you want to improve your life with a bit of something new and different, assemble your lifestyle to incorporate a variety of heady bouquets and invigorating fragrances to revamp your life into something more appealing. Use some of the following strategies to make the changes that you want.
Add Some Zest to Your Life
If you begin your morning with a little extra something, you will get off to a good start that should stay with you throughout your day. After all, when you have more energy, you are more active, and this creates a cyclical motion that propels you through your day. Start your day with a citrus-scented body wash or soap for an invigorating pick-me-up. You can also use citrus-scented shampoos and conditioners for an added bit of zest.
Citrus scents such as lemon, orange, grapefruit, and lime are stimulating so their scent instantly refreshes your mood and spirit with a positive uplift. Follow up your morning routine with a citrus-scented body lotion, hand lotion, or body butter that will stay with you throughout the day, reinforcing this revitalising treatment. Plus, you can also spray a bit of citrus-scented perfume on for a lasting effect.
When you arrive home after a long day at work, shopping with your friends, or running errands, you are probably going to be experiencing a bit of tiredness and fatigue. Give yourself an instant pick-me-up with a quick wash up using citrus-scented liquid hand soap, followed up by a replenishing of your hand lotion or cream.
Soothe Stress Away
Calming your nerves and soothing stress away is one of the most positive steps that you can take to incorporate some changes into your life. Stress and frazzled nerves can bring women to a debilitating moment in their lives that leave them unproductive, unfulfilled, and depressed.
Avoiding stress is almost impossible in this hectic world that surrounds women with the myriad array of responsibilities that continually swirls around them. Therefore, it is up to women to find solutions to relieve the tension their bodies and minds experience on a regular basis
Vanilla is noted for being a natural antidote to stress. If your day is going to be filled with too much to do and too little to rely on, then take along a bottle of vanilla-scented hand cream, a vanilla-flavoured chap stick, and a small bottle of antibacterial vanilla-scented hand soap. Use a little bit of one or even from all three of these personal products to instil a small, relaxing moment into your day.
If you are feeling stressed when you arrive home after a long, strenuous day, light a vanilla-scented candle to experience some calming moments. You can either prop your feet up for a few moments and catch up on the mail for the day or begin your household chores such as dinner. The scent from the candle will relax and calm your nerves as you enjoy a few moments to yourself.
Soothe Nervousness Away
Occasionally, upcoming events throughout the day create a sense of nervousness that simply does not want to go away. One way that you can alleviate this sense of nervousness is to give yourself a cucumber facial. The aroma of cucumbers is a clean, fresh scent that instantly calms the nerves with its cool briskness. You can purchase and use a pre-made version of cucumber mask or make your own version. If you use a pre-made facial mask, be sure to follow the directions on the package.
To make your own cucumber mask, blend one half of a ripe cucumber with one tablespoon of plain yogurt and one teaspoon of honey. Be sure to blend your ingredients thoroughly. Apply the concoction to your face, being careful to avoid the areas around your eyes Allow your facial mask to dry. Gently wipe the mask from your face using a clean, damp washcloth. Be sure to use a soft washcloth for the best results
Although the best way to give yourself a long lasting sense of calm is with a cucumber facial, using certain cucumber-scented products will also provide a momentary sense of relief. Carry a few cucumber-scented personal products such as hand lotions, antibacterial hand soaps, and perfume sprays. Experience an instantly rewarding calming of your nerves when you use these products
Dispel the Gloomies and Send Them on Their Way
Even the happiest woman can experience a day of gloomy thoughts. Fortunately, wonderful scents exist that can dispel the gloomies and send them on their way. For a quick, refreshing sense of happiness, invest in the wonderful perfume of raspberries.