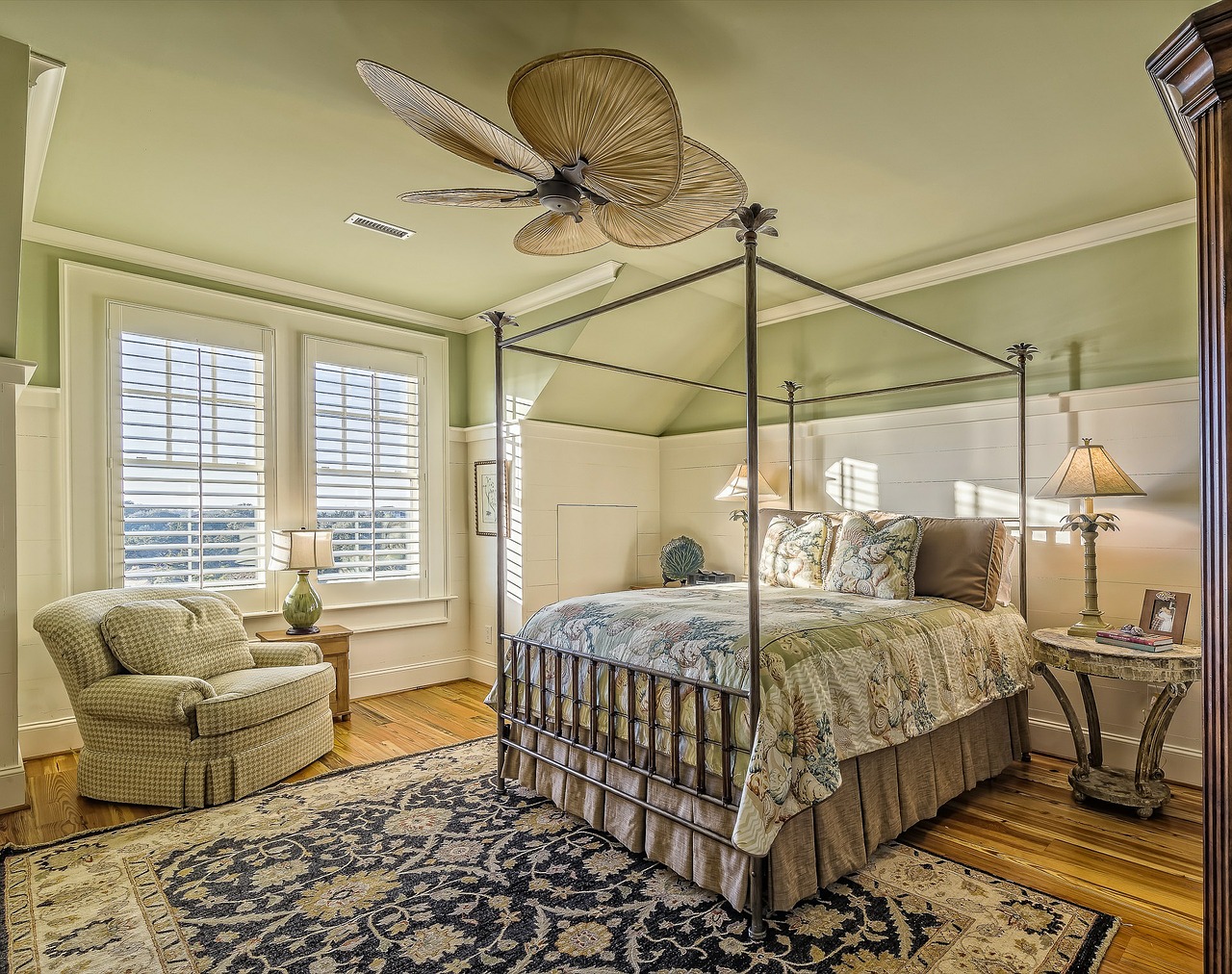 Nowadays, new-built houses are smaller compared to the old ones. If you had a chance to buy an old property, the small rooms are not a problem because it will still relative bigger than the newer one, but if you bought a new modern house that is built just a few years ago, you have a chance having more compact rooms.
The problem that may come to a small room is that it may be difficult to buy bedroom furniture that will fit in the room and how to make it feels bigger than it actually is. Buying bedroom furniture sometimes can be an exhausting process, you will need to choose the perfect design and style to fill the limited space, but at the same time you want to fill the room with more of your personality.
Actually, there are some tips you can consider when we talk about buying bedroom furniture for smaller rooms. It will help you to make the best furniture choices that will successfully give the spacious feel you want, without having to limit yourself when it comes to size and number of bedroom furniture you want to put on your room.
Remember you don't want to overcrowd the limited space on a small bedroom. Arranging furniture in a small room requires you to think more times and carefully to make sure that every piece you pick has an important purpose inside your room.
The first bedroom furniture you will need to focus on is the bed. Search for a bed that also provides extra storage. There is a divan bed that is equipped with storage drawers or a removable top section of the bed that you can lift and provide you with storage. Drawers are also nice if you want some wardrobe space. It makes you able to store your clothes under the bed and leave a plenty of space around the bed.
While this may sound unusual, you probably need to consider a pencil four-poster bed for your small room. You can choose white colour for the pencil beds, which is a perfect light colour for a small room. The height of the four-poster gives you extra space, exactly what you want to for a small bedroom space.
Storage is strongly essential in a small room, so always focus on how the furniture can give extra storage when searching for bedroom furniture. You don't want to clutter the small space, so you need to provide enough space for all your things to make sure every one of them has its own place.
You also need to create a focal point in your room. You don't need to create an entire feature wall, just create a focal point is enough to enhance the space and make it seem bigger. When you walk into the bedroom, the centre point is a focal point. You can also make one of the bedroom furniture as the focal point, such as the pencil bed. You also can hang a painting on the wall, to draw your eye every time you walk into the room. Another fantastic focal point choice is a headboard, something that can bring the perfect harmony to the entire room.
Keep some area on the room as open as possible to give the spacious feeling. A four-poster pencil bed is perfect for a small bedroom. You will enjoy both the openness and height, which play a different role to the overall atmosphere of the room.
Remember to use light colours on the wall and allow sunlight to shine into the room which can help your bedroom furniture arrangement to create a comfortable feeling in the smallest of bedrooms.