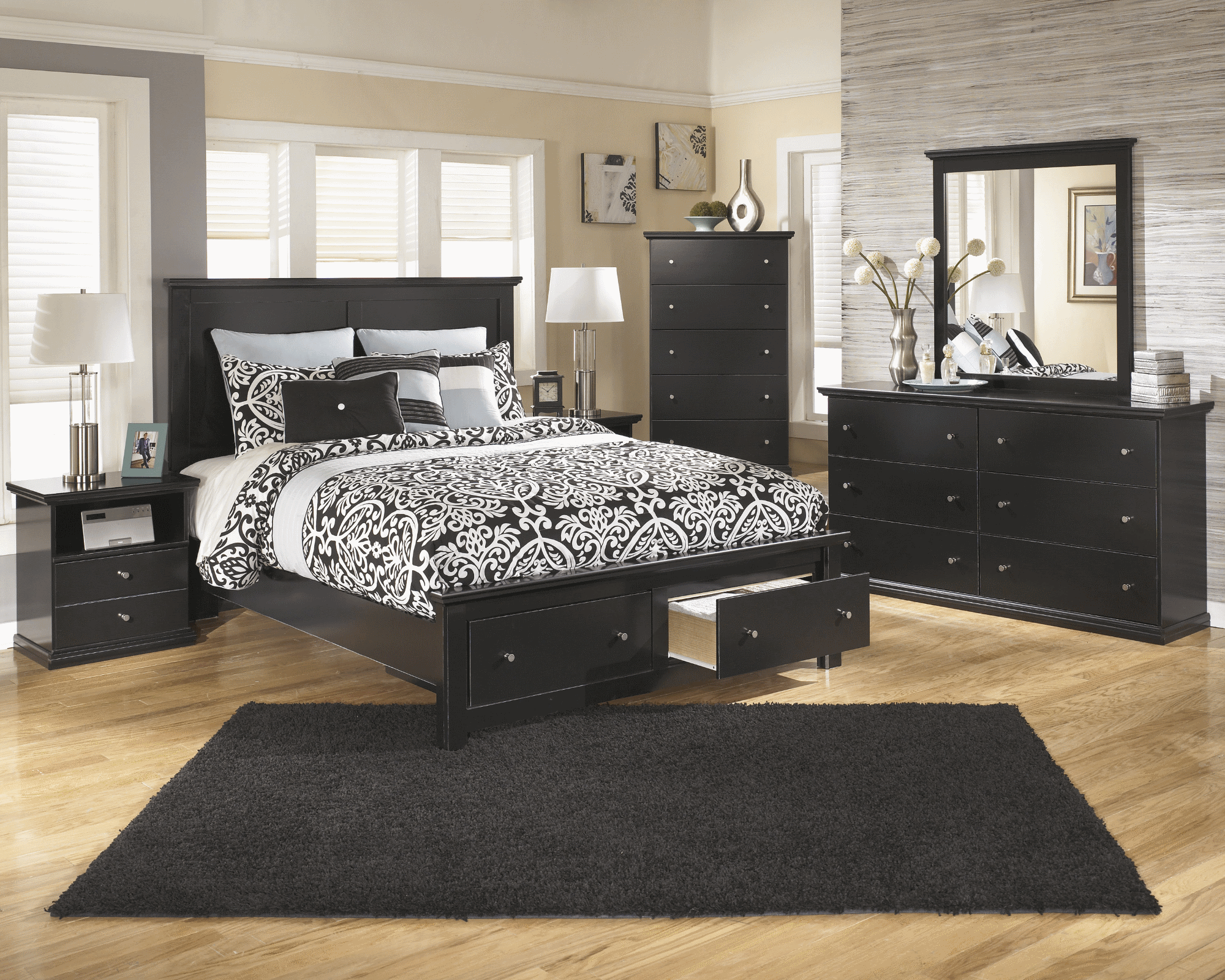 If you are searching for a new bedroom look as well as a dramatic effect, then choosing the colour black may be for you. Black is a stylish, daring and timeless colour that goes great with any accent, including green, red, yellow, white, brown and cream. Black is also a great colour for spouses with conflicting design preferences. When black bedroom furniture is used it won't look too stark if everything is done well. You can easily buy great black bedroom furniture since it's always been a favourite and many interior decorators love it today. It is a great backdrop for accessories and accent pieces that will enhance its drama.
Black Furniture Helps The Room Appear Larger
When you want to make a small room look bigger, black and white can be used together. This helps in dorm rooms, condos, and small apartments. You can have a black bed and nightstand and then complement them with black and white linens and put a mostly black piece of art on a white wall. Black bedroom furniture comes in different sizes and styles, and is the most flexible kind of furniture now a days. You get a wide range of black furniture in different cabinets with two, three, or four doors.
After girls outgrow their "pink" phase, they may want to switch over to a black room with only hints of the old colour left. Consider a stylish, sleek and laminated centre piece or a corner table. Shades of hot pink touches with the rest of the room decorated in black will create a chic touch that may appeal to older teens. To make this aspect stand out even more, you can use hot pink bed linens and window treatments to go along with the solid black bedroom furniture used throughout the room.
Adding Colour To Black Bedroom Furniture
By mixing black and brown colouring, you can renew anything in a stylish and attractive manner. Pillows, furniture and curtains in black colouring becomes more attractive with wooden floors. Overall, it produces a royal look to any scenario. You can blend black with purple for a sophisticated yet feminine look, too. Cover a black bed with purple silk that shines in the light and then use the same colours on the white walls or paint one wall a deep purple. Black is trendy, so choose the black bedroom furniture first and then move on to the rest of the room by adding accent colours.